Can A Relaxation App Reduce The Frequency Of Migraines?
According to a recent study, the answer is yes.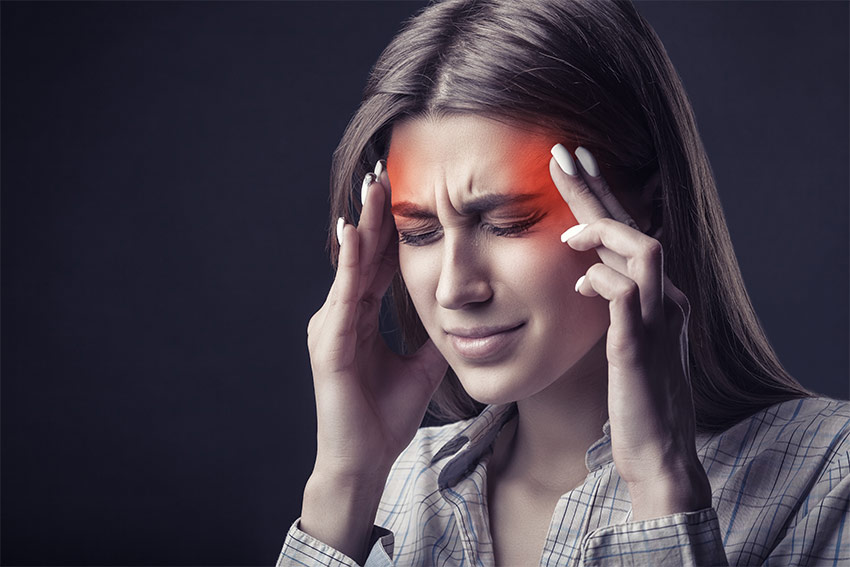 First, a little background: June is Migraine & Headache Awareness Month (MHAM), and many people do not know how prevalent migraines are, when they're actually one of the most common illnesses in the world. Migraine affects more than 39 million Americans and 1 billion people worldwide. It is a neurological disease with extremely incapacitating neurological symptoms. Primary symptoms include moderate to severe head pain that is often accompanied by nausea and sensitivity to light and sound. But other symptoms may accompany a migraine such as dizziness, fatigue and vision problems to name a few. In fact, more than 90% of sufferers are unable to work or function normally during their migraine.
According to Regina Krel, M.D., a neurologist in the Headache Center at the Neuroscience Institute at Hackensack Meridian Health Hackensack University Medical Center, migraine is a very multifaceted and multifactorial neurological condition. The underlying cause of migraine is genetic, however, there are many factors that can influence the course migraines will take.
Below is Dr. Krel's list of the top 10 headache/migraine causes (no particular order):
Genetics
Poor sleep
Dehydration
Excessive caffeine
Skipping meals
Stress/mood disorders
Poor posture
Pain medications
Changes in weather and altitude
Hormones
You can read details on these causes, as well as the suggested remedies in the full press release here.
Since migraines are so prevalent and commonly occurring, researchers are looking for more ways to combat the symptoms that most people face, hence the recent study about a relaxation app and it's effect on migraine sufferers. In this study, developed in part by researchers at NYU School of Medicine, the app designed for smartphones was tested on a group of chronic migraine sufferers. The app, called RELAXaHEAD, guides patients through progressive muscle relaxation, or PMR. In this form of behavioral therapy, patients alternately relax and tense different muscle groups to reduce stress.
With over 50 participants in the study, the results showed that the migraine sufferers who used the smartphone-based relaxation technique at least twice a week experienced on average four fewer painful headache days per month. Other behavioral factors, such as anxiety and depression, were shown to affect the level of participation as well as the frequency and intensity of the headache days. Read the full article here.
The app has not been released to the public yet. Funding support for the study was provided by the American Academy of Neurology, the American Brain Foundation, and U.S. Department of Health and Human Services grants K23AT009706-01 and K23NS096107, and National Institutes of Health CTSI grant UL1TR001445.
You may also like:
How To Stop A Headache In Its Tracks – Without Medication
Stress Management Techniques for a Healthier You