For Veterans & Other FSS Customers
Break the Chronic Pain Cycle & Unblock the Pathway to Recovery
As a veteran owned business, we're proud to be able to offer our country's veterans this non-invasive, yet very effective drug-free treatment for pain management and restoration of function. We are dedicated to helping veterans and federal supply schedule customers live a better quality of life with less pain. With H-Wave, you can be more active and engaged in your rehabilitation in order to regain control over your symptoms.
For veterans suffering from chronic pain, H-Wave home devices offer powerful, long-lasting pain relief to target even the most difficult symptoms and decrease the need for medication. H-Wave also addresses chronic inflammatory problems by dramatically improving blood flow and lymphatic action, which is the basis for recovery. This process takes necessary nutrients to the injured part of your body and helps dispose of the "waste materials" that can build up near your injury, leaving you feeling sore, tight and hurting.
With the added convenience of being lightweight and portable, the home H-Wave device can be used anywhere, at any time, providing easy and immediate access to treatment whenever you need relief, since it's available 24 hours a day, 7 days a week. With the H-Wave device being listed on the Federal Supply Schedule, as well as available on GSAAdvantage.gov, it is easier than ever for Veterans to get their own home H-Wave.
FSS/VA Award Details
Contract #: V797D-60744
Award Dates: 10/01/2016 – 9/30/2026
FSC Class: 65IIA
NAICS: 334510
DUNS#: 065105561
CAGE#: 5C2T1
FOB: Destination 50 States, DC and Puerto Rico
Payment Address:
Electronic Waveform Lab,
Inc.5702 Bolsa Ave.
Huntington Beach, CA 92649
H-Wave

H4 Device
Model # : 41000 / SIN : A-72 / HCPCS : E1399
The H-Wave H4 home medical device comes with its own carrying case including 2 sets of lead wires, battery recharger, three packages of electrodes, instructional manual, and bottle of aloe gel. A trained consultant is available to provide a personalized one-on-one instructional session to ensure that you are fully comfortable and confident using the device. Follow-up support is also offered at no additional cost.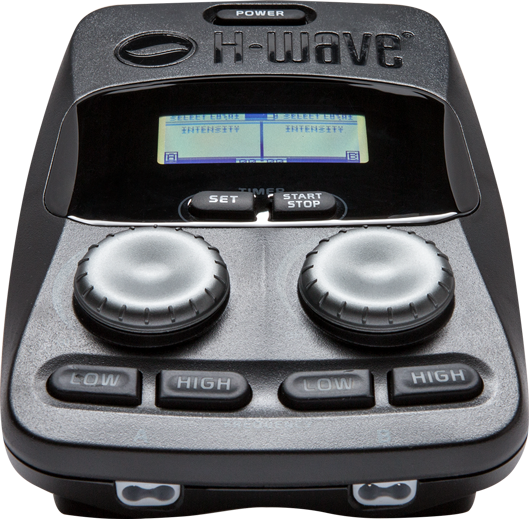 Replacement
H-Wave

Electrodes 4 electrodes (2 pairs)

Model # : 30007 / SIN : A-72 / HCPCS : A4556

Each package includes four electrode pads. It is recommended that you change electrode pads after approximately 25 uses, or as conductivity and adhesion decreases.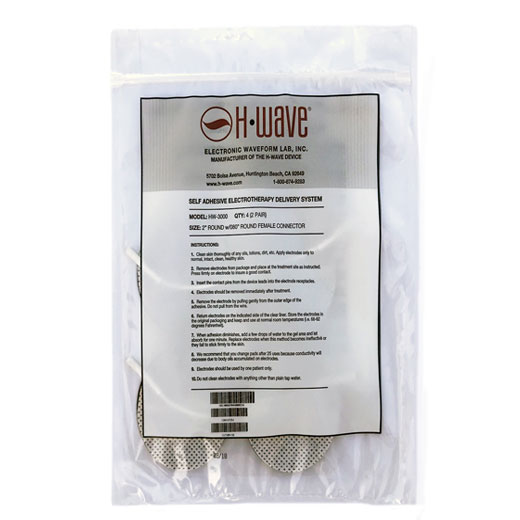 Replacement Kustomer Kinetics Aloe Gel AG-2, 1 bottle, 2 ounces
Model # : 30005 / SIN : A-72 / HCPCS : A4458
The aloe gel can lightly moisturize your skin, and better skin condition maximizes comfort and conductivity. You can use a pea-size amount of gel and rub completely into the skin before placing the electrode.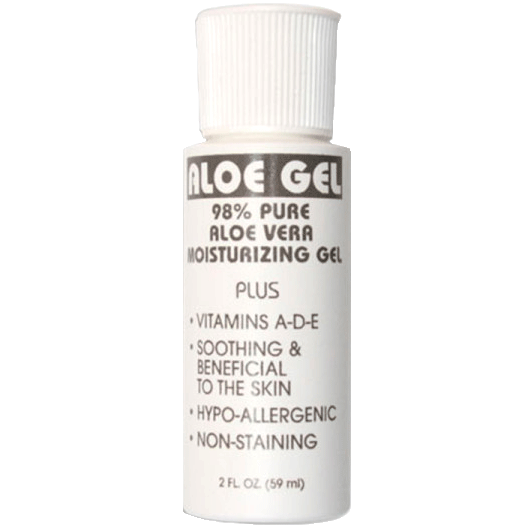 FOR QUESTIONS
Call: 800-874-9283 ext. 1254 or
Email: govsupport@hwave.com
Available at GSAadvantage.gov
Fax Orders to 844-894-7568